Though Indians were never happy about the Colonial Rulers, one thing we sure need to be thankful to them is the discovery of this hill station named Ooty and personifying the beauty. If you were to ask me, I would say that Ooty is hands down the best hill station to travel to in India. This hill station offers everything from the tallest peak, sanctuary, gardens, lakes, waterfalls and much more. You don't believe that a hill station can actually offer you all, right? Let me walk you through Ooty for you to actually believe it, so keep on reading.
Doddabetta Peak
If you are a shutterbug and if it is inclined towards nature, then head directly to Doddabetta Peak, the highest peak in Tamil Nadu. Doddabetta Peak is known to be one of the top-rated tourist attractions in Ooty which is about 10 Kilometres from the city. You are lucky if it is a clear day in Doddabetta Peak because you will witness the bird's-eye view of Mysore and Coimbatore, Oh well yes! That's how high this peak is.
Botanical Garden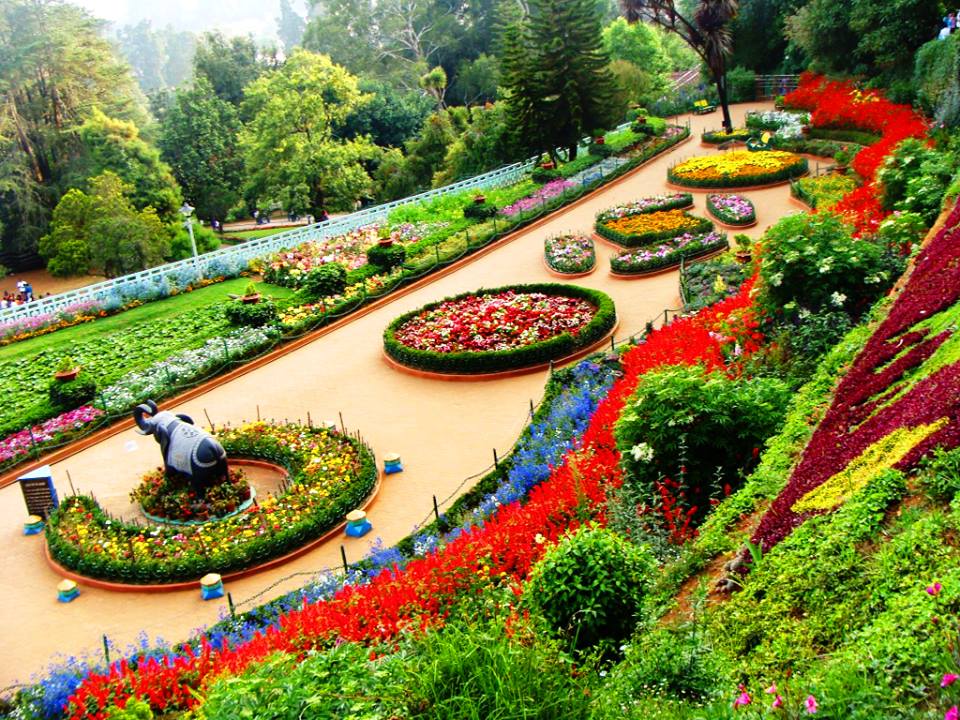 The Government Botanical Garden taken us down to the time of British rule as this Garden was founded in the year 1848. Post the foundation, the British did not sit behind as we all know their love for these Gardens, thus they started expanding the Garden and once the Simons went away, the Indian Government continued to expand and beautify the Garden. This beautiful terraced layout garden house which has its perfect distinction into six sections; is located in the centre of the city and it houses the most exotic species of plants.
Rose Garden
As the name says, this Garden is the home to the pure, hybrid and also exotic roses in the country. The Rose Garden boasts about the beautiful colourful garden which you can literally spot the rarest of the colours as they have more than two thousand species of rose plants. The Rose Garden is situated around 2 Kilometres from Botanical Garden and is open from 8 AM to 6 PM.
Ooty Lake
Image Credit: Ooty Tourism
If you are in Ooty, this is a lake that will not miss your sight. Don't miss the experience of boating here as you will literally be amidst nature. This scene of you being in the middle of a 65 Acres of a lake and surrounded by tall trees and mountains beyond, is something you will cherish for days to come. The history of this lake is that it was created by John Sullivan, the man who is behind half the things constructed in Ooty.
Upper Bhavani Lake
Image Credit: TripAdvisor
Upper Bhavani Lake is a lake that is non-commercial, pure and way beyond beautiful. There is not an easy way out to access the lake as it is away from town and you need a pass from the Forest Department and yes, it has an entry fee. But all the travel and the struggle will be forgotten once you reach the lake as you will be spell-bound with this mesmerizing beauty. Unfortunately, this is one place that you cannot dwell for a long time because the authorities won't let you stay here for more than thirty minutes.
Avalanche Lake
Avalanche Lake is yet another postcard shot lake that is away from the hustle bustle of the city, around 28 Kilometres. Tourists have complete access to this place and the best part is if you like trout fishing, then this one is a must stop for you. As there is always a story associated with the names of any destination, this lake was named after a major landslide.
Nilgiri Mountain Railway
Image Credit: India
If you have never heard about Nilgiri Mountain Railway, then you sure are missing out on an exciting train ride which gives you the complete vintage feels. The journey begins from Mettupalayam and ends at Ooty with a stop at Coonoor. This is a rather long journey because this train is not a normal train but a diesel locomotive operated train which goes on a journey that is elevated from 1079 feet to 7228 feet to one of the best hill stations in the country.
St. Stephen's Church
The structure of any church is a treat to an architect lover. There is something about churches that totally draws me into visiting one. The St. Stephen's Church in Ooty is one of the oldest churches with beautiful paintings and wooden works that depicts about the religion. You sure will happen to cross this church while in Ooty and you should totally visit the church.
Mariamman Temple
Mariamman Temple is a much-believed temple in Ooty which is located near the market. It is believed by the Hindu deity that she is the incarnation of Goddess Kali. If you are a believer of religion and believes in visiting temples, then you should totally visit this place during the Mariamman Temple Festival that happens in April every year. If you who cannot visit this in April, then Tuesday is believed to be an auspicious day to visit this Goddess of Rain.
Mukurthi National Park
Image Credit: India Getaways
A fact about Mukurthi National Park that is lesser known to common people is that it is India's First International Biosphere Reserve. This is situated 32 Kilometres from Ooty and you can trek to the top of the peak while enjoying the beauty of flora like orchids, ferns, and rhododendron. The bird lovers out there keep an open eye to spot birds like the wood pigeon, woodcock, flycatchers, black eagle and much more. You can visit this park anytime between 0900 hours to 1730 hours except for Tuesday.
Mudumalai Wildlife Sanctuary
Mudumalai Wildlife Sanctuary is a must visit if you are planning a trip to Ooty, a little extension of your trip will do you no harm. Mudumalai Wildlife Sanctuary is a home to a variety of animals like Tiger, Elephant, Indian Gaur, Panther, Sambar, Spotted Deer, Langur amongst many others. You can also spot over 260 species of birds. This sanctuary shares its borders with Kerala and Karnataka.
Ketti Valley view
Image Credit: Visit Ooty
If you are heading to Ooty through Coonoor, then this has to be a must stop for you as this is one of the most scenic valleys that you would witness. You sure are going to spam your social media with pictures of this place. And before heading to Ooty, I'm sure you would want to experience this view for longer and what better than experiencing this while having French delicacies. Head to this French Cafe called The Culinarium and savour the beauty of the place and the food.
Lamb's Rock
Yet another tourist spot on your way to Ooty. So if you driving to Ooty via Coonoor, then this could be another tourist spot that you should totally pullover if you are deprived of nature's beauty for a long time. The view is best when there are clear skies.
Glenmorgan
Image Credit: GoNilgiris
Glenmorgan is a village that is situated around 25 Kilometres from Ooty, one of the best Hill Stations in India. If nature gives you the instant happiness and makes you calm, this is a perfect place for you. Glenmorgan is known for Tea Estates and this is a home for one of the oldest estate and that's where the name comes from.
Kalhatty Waterfalls
If you love water bodies, then Kalhatty Waterfalls is a must stop on your trip to Ooty. This falls is elevated on 2000m height and is on the Ooty-Mysore route and is about 13 kilometres from Ooty. The beauty of this waterfall is magnified more because of the lush green mountains around it.
Catherine Waterfalls
A lot of tourist don't go to Ooty via Coonoor and choose to go via Kotagiri. So before heading to Ooty, you should stop by this beautiful 250 Feet high waterfall named Catherine Waterfall. Ooty is around 22 Kilometres from this place.
Stone House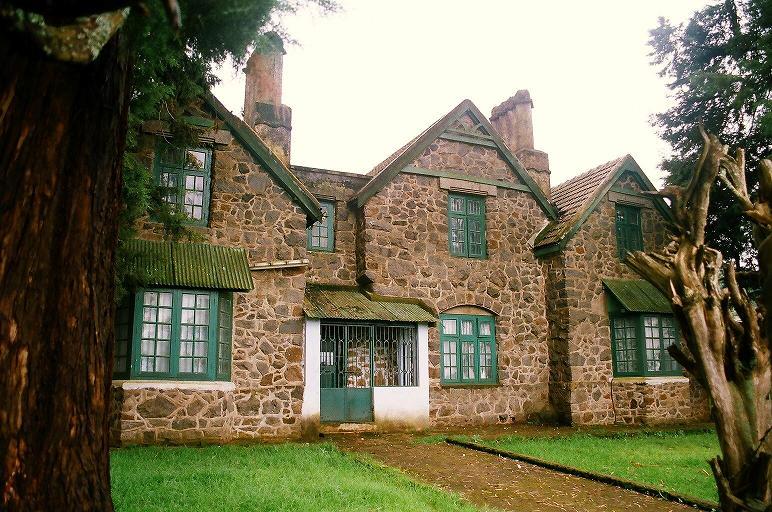 Image Credit: Travel2Ooty
This house takes us back to the British Rule time. John Sullivan, the person who is known for developing Ooty, was the man behind the construction of this House. Though this is not a heritage site, but now this is the residence of the Government Arts College of Ooty's Principal.
Tribal Research Centre
Image Credit: GoRoad Trip
Are you inquisitive to know about the culture and tradition of any place you travel to? In that case, on your trip to Ooty, you should stop at the Tribal Research Centre and know all about Tamil Nadu. You know the best part? You not just know about the culture but you can also enjoy the tribal dance and song in their open-air tribal museum.  You can visit this place from Monday to Saturday from 1000 hours to 1700 hours.
If you haven't been there already, start planning for your next time to Ooty. As far as your accommodation is concerned, let us help you with that.
As always, if you liked what you just read then please do share this by clicking the tiny little icons below.